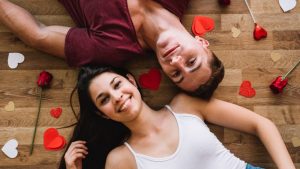 I crave you … from the tip of your head to the curve of your ankles.
I crave you … I want to crawl inside you and listen to your soft heartbeat and the blood flowing through your veins. I crave you.
I Crave You

I long to hold you in my arms, to kiss you, to cuddle with you… I crave you.

I want you and only you. All my past cravings stopped the moment I saw you and I realized you are the One for me.

Some people crave sweets or chocolate, but I crave you.

My dear, let's have a special date tonight, only the two of us, with candlelight. I crave you!
My Heart Is At Home

My heart is at home when my hand is holding your hand.

My heart is happy now because it found its home in you.

I feel so at home with you… your heart and my heart beating as one.

My dear, you are what my heart needed. You and I, together at home, two souls as one.

I just wanted to tell you that my heart is only at peace when you are around.

You and I together, in our home of love and happiness.

Hand in hand, hearts and souls linked, you and I until our last breaths.
You might also like: Beautiful morning love message
Your Kisses Fall Over Me
Your mouth is heaven.
Your kisses fall
over me like stars.
********************

Your kisses are what I long for every single day.

I can't imagine anything sweeter than your exquisite kisses on my lips.

I was kissed before, but I never knew the full meaning of kisses until you kissed me.

As I close my eyes and you kiss me, my heart and soul are serene and happy.

I could kiss you all day long.

My secret wish is to be always be just a kiss away from you.

I want to shower you with kisses, my dear… let's have a special date tonight, just you and I.
People's are also reading: New Week Romantic Message For Her And Him 2020
Thanks for viewing this Love Messages For her and him 2020! Don't forget to share them with your friends on social media.
Which are your favorite Love text messages? Leave a comment below.
biggest thanks to lovemessagesfromheart