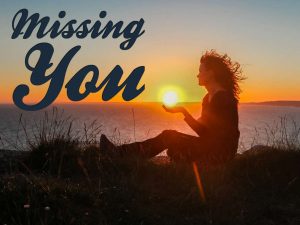 What is better way,there to sustain a relationship than letting your partner know how much you miss them when they are away? Let him know how much you want his presence around? How much you want to be by him?
I Miss You Text Messages: If you miss your far away boyfriend or girlfriend, here are sweet and romantic missing you text messages to help. Get Inspired by our most touching I miss message for your boyfriend..

Whispers Of Love

Listen to the whispers of my racing blood:
I will love you with every breath and I will show you what it really means to love.

I want to talk to you with the rhythm of blood racing and the music of life itself.
Just be quiet, my love, only then might you hear it just as I do … I love you.

My whispers of love like a soft call that floats like fire and ice on the wind. Seeking, searching, looking for you… restless until you are found.

Sometimes I want to yell out my love for you. Other times, I just want to send my whispers of love to your ears only.

My dear, hear my whispers of love. If your ears can't hear them, search your heart. They travel from my heart to yours.

I have so many things to tell you, yet my words are so inadequate. Please rest your head on my chest and listen.

Each and every morning, I want to be only a pillow whisper away from you. I love to see your smile as you open your eyes, awakening from your sleep. I never want to lose that.
You might also like: Deep Love Messages for Boyfriend
Your Hugs And Kisses

Your hugs and kisses are like the stars that light up my life when things get dark.

I want your hugs, I want your kisses, I want you, all of you.

All I need is your hugs and kisses to get me through the hardest days.

My dear, let me hug you tight. When you hug me back, the feelings of bliss and peace rush over me … I need that.

The best feeling in the world is when you hug me with your arms, your mind, your heart. I love you.

I just want to hug you so much right now.
Author recommendation: I miss you text message for her
Gift Of Love

If I could, I would give you all that you ever wished for as your gift.
But I can't, so instead, I will give you my love to keep for eternity.

I want to give you a special gift, a gift that will stay in your heart, a gift that will warm your soul on rainy days and put a smile on your face at all times when you think of it.

Sometimes, it is too easy to just go and buy a gift and then continue life as usual. Instead, I want to write my love on the pages of your heart and engrave my love into your innermost thoughts so that you will always carry my love with you.

Being in love doesn't make me happy. It's being in love with you, year after year, that does the trick.

Your gift of love is something I will always cherish.

I always dreamed of having someone whom I could share my heart with. My dream came true the day I met you. Now that I have finally found you, I never want to lose you. My most precious gift.
Thanks for viewing this I miss you text message for him 2020! Don't forget to share them with your friends on social media.
Which are your favorite I Miss messages for him? Leave a comment below.
biggest thanks to lovemessagesfromheart