Owning your own house can have several potential benefits for your relationship. Here are a few ways it can contribute to a healthy and fulfilling partnership: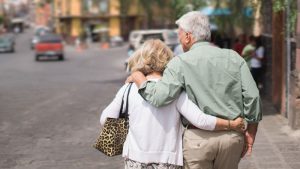 Stability and security: Owning a house provides a sense of stability and security, which can positively impact your relationship. Knowing that you have a permanent place to call home can create a sense of comfort and peace of mind, reducing stress and allowing you to focus more on your relationship.
Shared responsibility: Owning a house together requires both partners to share the responsibilities associated with maintaining the property. This shared responsibility can foster teamwork and cooperation, allowing you to work together to keep your home in good shape. Collaborating on tasks such as household chores, repairs, and renovations can strengthen your bond as a couple.
Personalization and shared space: When you own your own house, you have the freedom to personalize and decorate the space according to your preferences and needs. Creating a home that reflects both partners' tastes and interests can help you feel more connected and invested in your shared environment. It provides an opportunity to make joint decisions, compromise, and work together to create a space that suits your individual and collective desires.
https://thedivest.com/how-to-go-about-purchasing-a-home-in-georgia/
Long-term investment: Owning a house can be a long-term investment that has the potential to increase in value over time. This can offer financial stability and future security for you and your partner. Owning a valuable asset together can strengthen your commitment to each other and provide a solid foundation for your future plans, such as starting a family or retirement.
Privacy and autonomy: Having your own house generally grants you more privacy and autonomy compared to renting or living with others. You have control over your living space and can enjoy uninterrupted time together as a couple. This privacy can be particularly important for nurturing intimacy, personal growth, and maintaining a healthy work-life balance.
Community and belonging: Owning a house often means being part of a neighborhood or community. Having a sense of belonging and connections with neighbors can enhance your overall well-being and provide opportunities for social interactions and support. Being part of a community can also introduce you to new friends, potential mentors, or couples with whom you can build relationships and share experiences.
It's important to note that while owning a house can offer these potential benefits, every relationship is unique, and homeownership may not be the right choice for everyone. Financial considerations, personal preferences, and individual circumstances should all be taken into account when making decisions about homeownership.