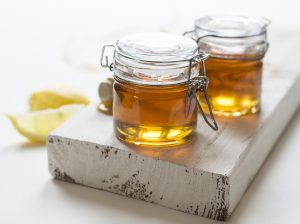 Making a cough syrup at home is very simple and the reason for this recipe is to help people treat cough at home without even buying from the pharmacy, and one thing is that all the ingredients that would be used in making this recipe are all natural and can be affordable, and are the most readily available natural remedies everywhere, the ingredients to make this recipe are ginger, glycerin and honey.
Ginger
Ginger is very effective in relieving sore throat and act as natural decongestant because of its antioxidant, antiviral, antibacterial and anti-imflammatory properties. It contain oleo-resin component, with anti-tussive abilities, and it help to relieve and prevent cough.
Honey
Honey help to soothe the throat thereby calming cough, and it has the properties that help to fight the upper respiratory tract infections which are antioxidant and antimicrobial.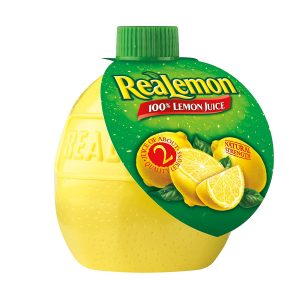 Lemon
Lemon juice contain high vitamin C, which is very important for cough relief and combating colds. It also contain the antioxidant properties and antiviral and antibacterial prpoperies that fight infections.
Cough Syrup with Ginger, Lemon and Honey.
Ingredients:
Water
Raw honey
2 lemons
Knife
Grater
bowl and a strainer
Mixing spoon
Cups and spoons for measuring
Jar (would be used for storing the syrup)
Procedure:
Cut a peeled ginger root into slices.
Using a grater grate 2 fresh lemon.
Add 1 cup of water into a saucepan.
Add 1/4 cup of the sliced gingers.
Add one and half to two tablespoons of the lemon grate.
Boil the solution and let it simmer for upto 5 minutes.
Now, strain the solution and keep it aside.
Pour into a saucepan 1 cup of raw honey, heat it but do not let it boil (Note: Use low heat for heating).
Mix the heated honey in to the strained ginger.
Now add the fresh lemon juice in to the mixture.
Heat the mixture over low heat and keep stirring it for 1 to 2 minutes.
Off the heat and transfer the solution into a jar.
Now, the cough syrup is ready for use.
Dosage:
1/2 to 1 teaspoon  after every 2 hours for children between 1 to 5 years of age.
1 to 2 teaspoon after every 2 hours for children between 5 to 12 years of age.
1 to 2 tablespoon after every 4 hours for children older than 12 years of age and adults.
And something amazing about this homemade cough syrup is that you can preserve it for a long because the honey contained in the cough syrup also act as a natural preservative.