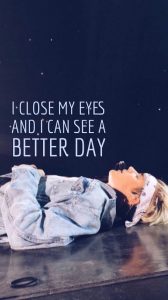 Justin Bieber has been one of the biggest pop stars in the world since his teens, although he has as many detractors as fans, most of which are young girls who swoon at his name.
Most of Justin Bieber's career has been filled with songs that were made for this young fan base and he never really delivered much in the way of meaningful or memorial lyrics. However, there were times where he was able to pull out some great lyrics and really capture a moment in words.
Here is a look at Justin Bieber Quotes And Lyrics About Love.
"I like girls who are outgoing and funny, someone who's smart that I can have a good conversation." – Justin Bieber
"I think it's important to make all women feel like they're princesses, because every girl is a princess. I'm serious." – Justin Bieber
"I make sure to do the little things. Like noticing when they get their hair done, or when they change their nail color. Also saying things all the time – like, 'You're very pretty,' 'you're gorgeous,' things like that." – Justin Bieber
"Right now in my life, I don't want to be held down by anything. I already have a lot that I have to commit to. A lot of responsibilities. I don't want to feel like the girl I love is an added responsibility. I know that in the past, I've hurt people and said things that I didn't mean to make them happy in the moment." – Justin Bieber
"I love her and I want her to be awesome, but there are things that remind me of her." – Justin Bieber
"Nothing else mattered. We were all about each other. But when it's like that and you get your value from that, people will always disappoint you. Your girl or your dude, they're always going to disappoint you. Your full identity can't be in that person. My identity was in her. Her identity was in me." – Justin Bieber
"Love is a choice. Love is not a feeling. People have made it seem in movies that it's this fairy tale." – Justin Bieber
"You're not gonna want to love your girl sometimes but you're gonna choose to love her." – Justin Bieber
"If I have an awesome, bomb girlfriend, I'm gonna wanna show her off and go around and tell people my girl is the s—. I'm not gonna cheat on her because she's the best." – Justin Bieber
"I'm a relationship type of guy. I love to be in love, love cuddling. I love all that stuff." – Justin Bieber
"When you love someone that much, even if something comes between you, it's a love that never really dies." – Justin Bieber
"I want to be a young dad. By 25 or 26 I want to see myself, like, married or start looking for a family." – Justin Bieber
"It's not hard to be a good boyfriend, you just have to be sweet and loving and caring and don't be rude to your girl." – Justin Bieber
"In a girl, I want someone who's confident in herself and honest. I have to find her very attractive and as someone I can see myself with for the rest of my life." – Justin Bieber
"My first date has been mythologized as 'Bieber's Dating Disaster.' I took her to a buffet restaurant. Yes, I wore a white shirt. Yes, I got spaghetti." – Justin Bieber
"I was on a date with a girl, and I was like, 'Girl, do you want a soda?' And she was like, 'Yeah, a Sprite!' And I was like, 'Girl, you must be punking me because Sprite is mad gross!' And she was like, 'I was punking you!' So yeah, I'd say that date went pretty well." – Justin Bieber
"There are lots of things I really like besides girls. Like pizza. And pranking. And CHUCK NORRIS." – Justin Bieber
"I think you should just wait for the person you're in love with." – Justin Bieber
"I like a girl with a nice smile and who's funny. As far as looks, my taste is dark hair. But I don't limit myself. I like girls with blond hair too. I like everything!" – Justin Bieber
"A girl could be sitting on her computer, trying to get noticed by me, and not knowing she's the future Mrs. Justin Bieber." – Justin Bieber
"I want you here with me To guide me, hold me, and love me now" ~ Justin Bieber
Love isn't do this for me and I'm going to do this for you. That's not what love is. Love is just I'm gonna do this for you because I wanna do this for you." – Justin Bieber
"Flowers are nice, but love is better." – Justin Bieber
Thanks for viewing this collection of the best Justin Bieber quotes! Don't forget to share them with your friends on social media.
Which are your favorite Justin Bieber quotes? Leave a comment below.