Christmas is a time of magic. It often makes people think of happy family gatherings and cute traditions that have been passed down from generation to generation. Some of the long-standing traditions that make Christmas one of the world's favorite holidays are singing Christmas carols, giving and receiving gifts, and eating with family. Every person and family has a different idea of what Christmas means to them, but everyone appreciates a simple card or message. A lot of families take pictures of themselves to send with a card. Even if you don't do that, you can still make families feel special by sending them text messages or emails wishing them a Merry Christmas.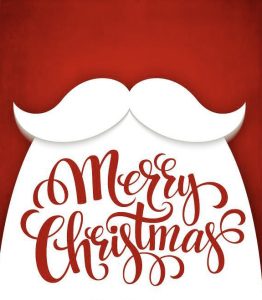 If your extended family lives far away, this may be the only time of year they get to see your family, so they appreciate getting something from you. Sending a real holiday card through the mail can be a nice change for the person who gets it and can make them happier if they are feeling stressed. Here are some great Christmas greetings you can send this year:
Inspirational Merry Christmas Wishes and Messages for your Friends and Family
Nothing is more magical than decorated trees, lights, presents, family, and friends to brighten up your life.
Merry Christmas! Give and receive love this holiday season, and you will surely have a joyous Xmas.
Best wishes to your family this season and always. May Christmas spread cheer in your lives!
The best present one can hope for this year is to spend time together. I can't wait to celebrate the holidays with you.
May God's blessing shine down upon you and your family this holiday season. Sending love from our family to yours.
This is a joyous season to take a step back from our busy lives and enjoy time with our loved ones. Best wishes to you and yours.
Enjoy the magic this holiday season by listening to music and celebrating the occasion with the people that you care for most. Blessed are those who choose to give and share this Christmas.
You have been so generous to so many in Christmases past. May your generosity be returned ten-fold this Christmas and throughout the coming year. Season's Greetings! Be sure to take some time out of your busy life to enjoy the magic of the holidays this season.
May the blessings of the season fill your life with joy and hope that happy times and good fortune are headed your way this coming year.
May this Christmas be a fitting ending to a successful year for you.
May the New Year bring fresh hopes and bright beginnings.
May the blessings of Christmas fill your life today and through the coming years.
The presents are fun, but what really matters is being with your closest family and friends to celebrate this joyous occasion.
Poinsettias on the table and a wreath on the door are reminders that Christmas is near.
Wishing you a beautiful Christmas. Sending thoughtful wishes your way this Christmas season. May the treasures and traditions of Christmas fill your heart with hope and happiness. Don't spend the holidays alone.
You might need this love message to your love ones after Christmas
Find a friend, family or other loved ones and enjoy their time and fellowship this season. Wishing you and your family health, happiness, peace and prosperity this holiday season and in the coming New Year.
May the magic of Christmas fill your heart all year long. May the holidays bring you new inspiration and joy. Wishing you all the happiness of the season in the new year.
Our recommendation article to those in relationship is; What red flags to watch out for in the context of your relationships
Enjoy the best of this Christmas as it last.❤️