Here are just 10 of Johnny Drille's most inspiring quotes about hard work, success, and life.
John Ighodaro is a Nigerian singer, songwriter, producer, and sound engineer who is better known by his stage name Johnny Drille.
In 2006, he started teaching himself how to make music, and in 2012, he started making music for a living. Then, in 2015, he got a lot of attention when he did a cover of Di'ja's hit song "Awww."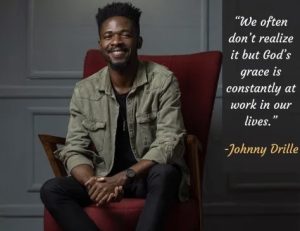 Johnny is one of the few artists in the music business who has been played more than 10 million times on YouTube, Spotify, Boomplay, and Apple Music, among others.
10 famous quotes by Johnny Drille that you shouldn't forget
1. "If you were born to stand out, you can't blend in." – Johnny Drille
2. "Someone can make you happy by doing something special for you, but only someone special can make you happy just by being in your life." – Johnny Drille
3. "You're so much more than that. Surprise yourself!" – Johnny Drille quotes
4. "Never stop dreaming, but even more important, NEVER STOP GRINDING." – Johnny Drille
5. "If you lose your way, you can pray. Don't worry, and don't lose hope." – Johnny Drille
"God's grace is always at work in our lives, even when we don't know it." – Johnny Drille quotes
7. "If you're still having trouble with your rough spots and thin beard, just remember that the sun will shine for you soon. – Johnny Drille
"Don't let anyone tell you how to live your own life. Do what you want to do and run your own race." – Johnny Drille
"Life is beautiful no matter what you do, so be thankful for it." – Johnny Drille quotes
10. "I know that introverts grow and change best when they are alone, but I've also learned not to use that as an excuse not to live. Life isn't as long as we think, so we have to make every moment count. That's what it means to live." – Johnny Drille
11. "Turn on your light, and it will show you the way home. It will be hard at times, you will stumble, and the devil will try, but you will be safe. – Johnny Drille
Wizkid Quotes are something worth reading.
Johnny Drille Quotes in Brief
For someone who came from nothing and is now famous, you'll agree that he knows more than he says.
Thanks for taking a look at our short list of Johnny Drille quotes.
Don't forget to like this post and share it.